This month we introduce you to Andrew!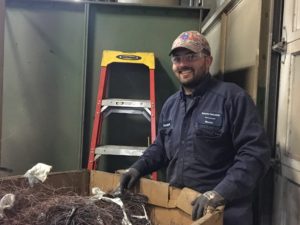 He has been with Decatur Industrial Electric since 2011. He started out as a parts washer, then worked with field services. Now, he balances approximately 90% of the equipment for the shop.
He feels good knowing the company entrusts him with one of the most critical aspects of ensuring a motor runs correctly in service.
Andrew and his wife have three boys. When he isn't at work he enjoys spending time with his family and doing constructive/creative things such as remodeling his home.