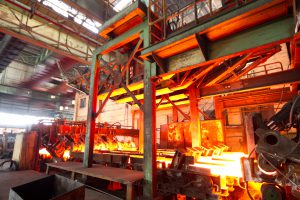 The steel and metal industry is demanding; making it important to have a partner that understands those demands. At Decatur Industrial Electric, we work with steel and metal companies across the Midwest as a Strategic Partner in Reliability Solutions to keep you up and running as strong as the products you make.
With expertise in large DC motors, remanufacturing solutions, field maintenance services, and special production equipment we can work to reduce your Total Cost of Ownership.
Download the Steel and Metals Brochure to learn more.